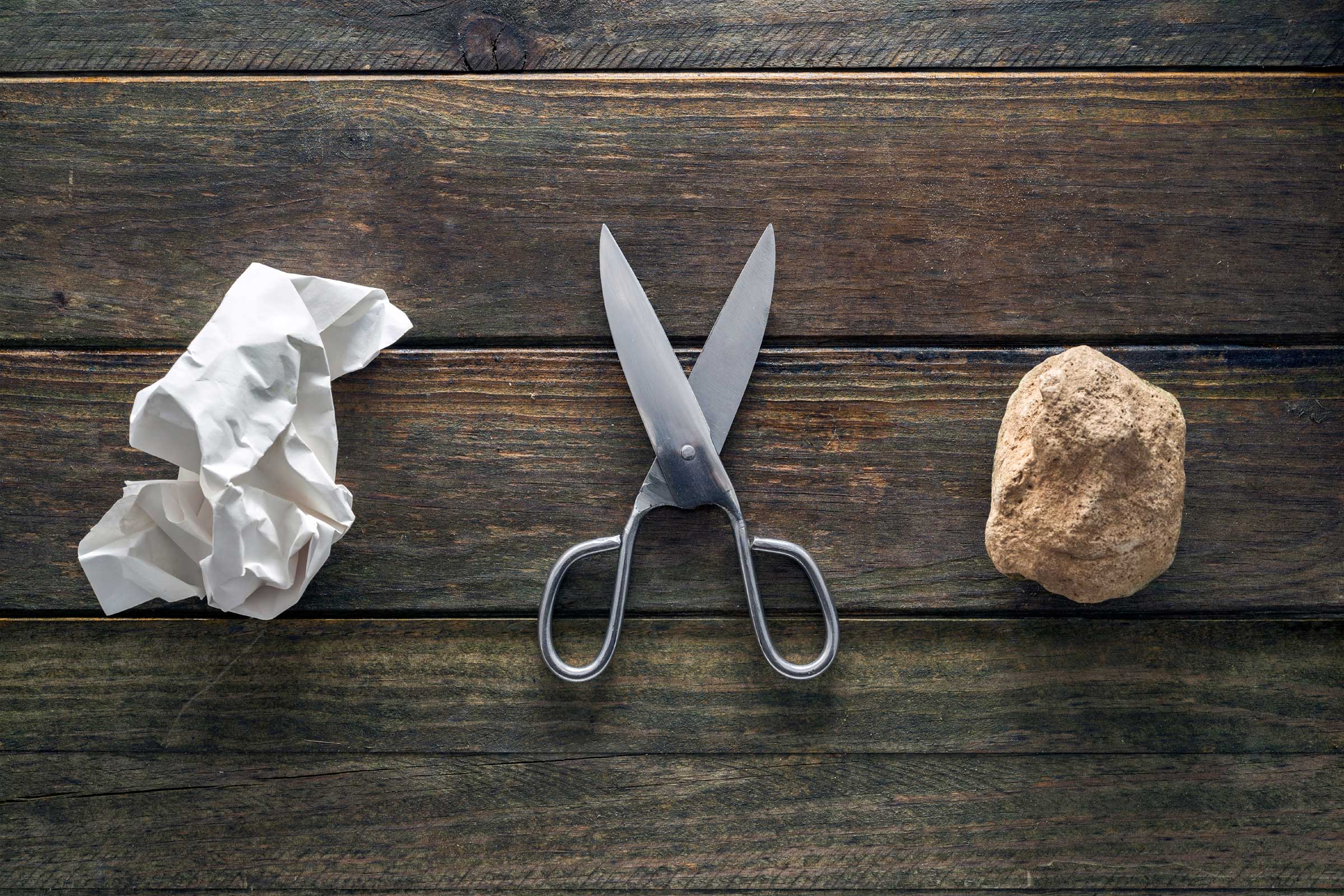 If we consider a simplified model of poker, it will be quite similar to the world famous game of Rock-Paper-Scissors. Both games have an optimal strategy: random action in the popular children's play and Game Theoretical Optimum (GTO) in poker. However, these strategies do not guarantee the maximum value.
The optimal game strategy guarantees only one thing: actions of the opponents will become irrelevant. This is a standard Nash equilibrium.
And here one should understand: the optimal strategy only makes sense if other players stick to it too. In other cases – when the opponents act in their own fashion – it is much more effective to focus on their mistakes and adjust your actions accordingly.